Jun 26, 2018
A Note from Fatty: Hey, next week (7/4-9) The Hammer and I are headed to Leadville to race the Silver Rush 50. If you're going to be in Leadville during that time, let me know. And more importantly, if you're thinking of RACING the Silver Rush 50 (the MTB or running version), use my MRK18INFEN code a checkout to get a $10 discount. This same code works, by the way, to get into the LT100 Stage Race. And from what I understand, those are your two best options for qualifying into the LT100. Indeed, from what I hear, racing the Stage Race is darn close to a guarantee for getting into LT100, as well as a really good way to preview the whole darn course and get some experience at altitude.
In this episode, we address the important questions in life: hardtail or full suspension? What is the right gearing? Have you thought about your shoes, since you're gonna do some hiking? And of course there's so much more on this Leadville-specific bike setup episode. Coach Jonathan Lee joins us for this deep-dive into all things gear.
In our Course segment, we'll talk about what should be the fastest part of your day: from the moment you turn off the Powerline and onto the pavement, to the high-energy Twin Lakes Dam aid station...in the ominous shadow of the Columbine Mine Climb.
And In our Questions for the Queen, we ask Rebecca Rusch about head games — how do you trick yourself into a successful race?
Support My Sponsors We went out of our way, for this podcast, to reach out exclusively to companies we actually love and buy stuff from ourselves. Which is to say, you won't find ads here for life insurance companies or mattresses or cooking kits that come to you in a box. These are all companies I buy stuff from and use pretty much every damn ride. Please support them, because you should. And also so they will love me and want to keep supporting me. It's the circle of advertising, folks.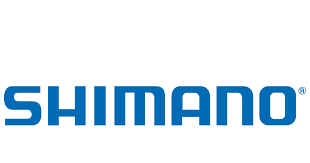 Shimano
I don't even know what to say about Shimano that I haven't yet said. XT Di2 is just perfect. I have it on both my hardtail (a Felt Doctrine) and my full-suspension mountain bike (a Specialized Epic S-Works). The Hammer has it on her Epic, too, and it's her favorite bike ever. The way it shifts. The way it brakes. Shimano makes the best drivetrain and braking components there are, and XT is bombproof and affordable. Get it already and find out how much better your bike will be.

The Feed:
Hottie and I have been using Maurtens drink mix, and both of us are totally sold on it. No stomach issues, goes down easy, super easy to mix. Hottie's super anal about stuff like this, so he loved the package precision; they tell you exactly how much water to use, no guessing with scoops and different sized bottles.
My overarching impression is that it's a ridiculously non-intrusive way to get down a lot of calories. One bottle, 320 calories — it's a little sweet, it's a little thick, but there's no aftertaste and I felt great — my stomach was fine, I didn't feel that weird energy spike you get with some energy drinks. It tastes smooth, and it burns smooth. I am a fan. And our podcast listeners can get a great price on a training and racing packs custom curated for Leadville racers. Go to TheFeed.com/leadville for the race pack, and there's a link on that page to go to the training pack. And be sure to use the code LEADVILLE15 for a 15% discount on either of those boxes.
Banjo Brothers
At Leadville, and at any race, you will see riders with all sorts of crazy ways to carry their bike repair essentials. People tape or velcro stuff to top tubes, stems, seatposts and seat tubes. We say do yourself a favor, use our sponsor, Banjo Brothers, to get your flat fixing goodies strapped properly to your bike.
And not just your race bike, but your commuting bike and your bikepacking bike...and they've even got great backpacks and messenger bags for when you've got to carry bigger stuff.
I've got a Banjo Brothers Bag on every bike I have, and have been for a dozen years. They're simple and they're bombproof. They just work.
To get 15% off your order, go to Banjobrothers.com/fatty-favorites.
I have ENVE wheels on my single speed setup. I have ENVE wheels on my hardtail setup. I have ENVE wheels on my full suspension setup. They are the very best wheels you can buy. They're very expensive, but they last forever (or if they don't, ENVE takes care of you pronto — they're the Nordstrom of the bike wheel world). Spend the money on a great set of wheels and watch them outlast the rest of your bike by a factor of two. F'reals.